Soham Grammarians - 5th Form Open Day 14 July 1970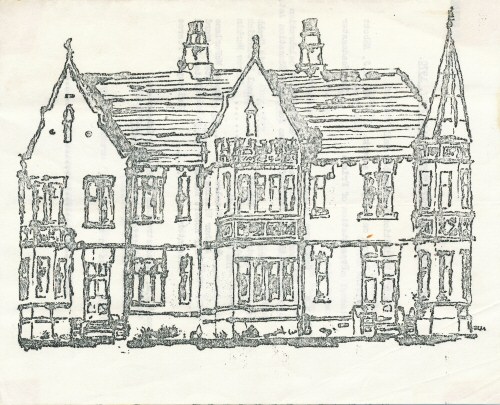 front of programme
SOHAM GRAMMAR SCHOOL
FIFTH FORM OPEN DAY, TUESDAY 14th JULY, 1970.
From 2 p.m.
Exhibition in Assembly Hall
2.15 p.m.
Report on the year's work: Mr. R.J. Abbott
Presentation of Prizes: The Headmaster
2.30 p.m.
Gaudeamus igitur:
a compilation of readings: and drama in celebration
of the centenary of William Forster's-Education Act.
Examination: David Crabb
Gradgrind's-School: Michael Potashnick
A Latin Lesson: Andrew Murkin
The Whole Truth
Ronnie Winslow: Duncan McFarlane
Arthur Winslow: Peter Jaggard
Sir Robert Morton: Peter Leonard

Presenter: Christopher Pearce

From 3 p.m.
Demonstrations in Biology Laboratory.
Exhibitions in Assembly Hall.
3.30 p.m.
Tea in the Library.
PRIZEWINNERS

| | |
| --- | --- |
| English | David Fellows |
| History | Anthony Nix |
| Geography | Duncan McFarlane |
| Latin | Stephen Yeomans |
| French | John Evison |
| German | Stephen Salmons |
| Mathematics | Nicholas Howard |
| Physics | David Phillips |
| Chemistry | Terence McHugh |
| Biology | Christopher Palmer |
| Art | Peter Leonard |
| Woodwork | Stuart Brooks |
| Technical Drawing | Grahame Count |
Platt Merit Prize: James Gilbert (Runner-up Duncan McFarlane)
Victor Ludorum: Christopher Pearce
---
If you can add recollections or photos to this page please contact the editor
source: via Chris Jakes
created 4 Oct 12