Soham Grammarians - Sixth Form Evening, 27 May 1971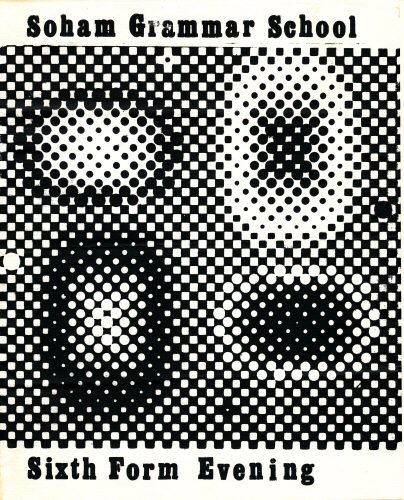 front of programme


SOHAM GRAMMAR SCHOOL
SIXTH FORM EVENING - 27th MAY, 1971.



Order of events

7.30 p.m.
Wine
Exhibitions in the Hall
8.00 p.m.
Headmaster welcomes parents
Presentation of major awards
Entertainment
Film
Coffee and light refreshments

ENTERTAINMENT

1. Sketches
Chorus
2. News and Weather
Pete L. and Jonny
3. Sketches
Chorus
4. "Hole in my Bucket"
John P. and Pete B.
5. Up the Unions
Jonny
6. Yes/No interlude
Pete B. and Tash
7. Musical Item
Duncan and Steve
8. Chemistry of Women
Pete B.
9. Sketches
Chorus
10. FINALE
Cast : Mick, John, Tash, Andy, Pete L;
Duncan, Steve, Fuzz, Pete B;
Rick, Jonny, Simon.
---
If you can decode the names , add recollections or photos to this page please contact the editor
source: via Chris Jakes
created 5 Oct 12