Soham Grammarians - Uniform items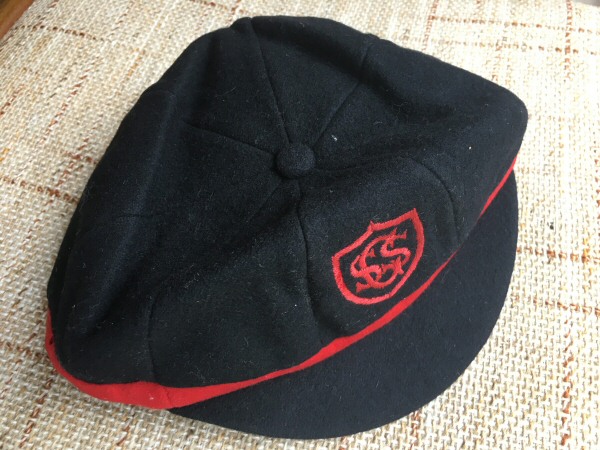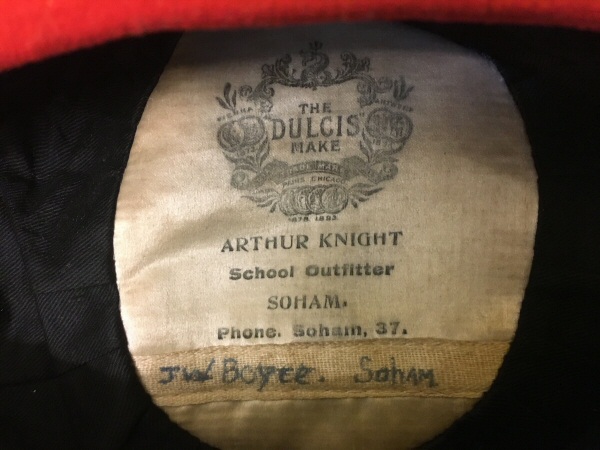 The cap above is believed to date from the early 1920s. It was donated by Alan Diver SG40 in 2016.
J.W. Boyce is listed as having gained Cambridge School Certificate July 1934 (Credit in English, History, Geography, French, Botany, General Science and Art). He is on the 1929 School Photo.

Alan writes: It must have been with the belongings of my niece who died recently and her husband passed it on, knowing that I had been to SGS. I obviously have no idea how my late brother Reg could have acquired it.

Now the date on the Football and Cricket Photographs of my brother Joe Diver was 1924. He was probably 14 at the time and I suspect Reg was probably one year older. I know that my father converted the thatched Ship Public House in Isleham to living accommodation for his family and the 'plaque' he put in the house is 1912. So Joe and Reg must have been about 1 year old and Joe 2 years old and my sister was a tiny baby at the time of the move. A fertile couple you might say! I will try to get some more exact dates from their off-spring!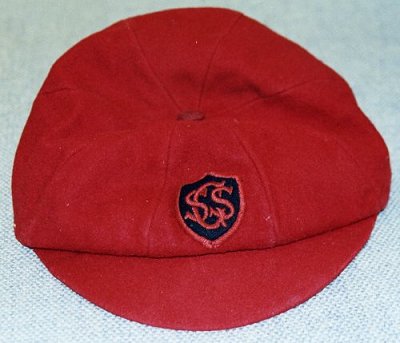 old school cap in SVC archive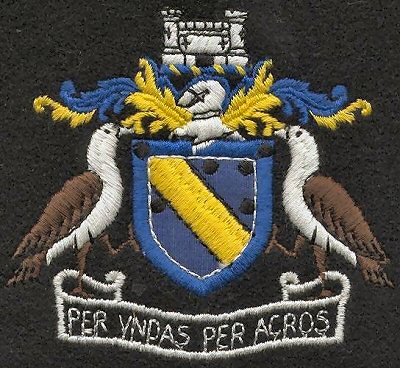 1960s fabric blazer badge in SVC archive
ties: old style Old Boys' tie - 1960s prefect - 1960s 6th form - modern SG : source Haslam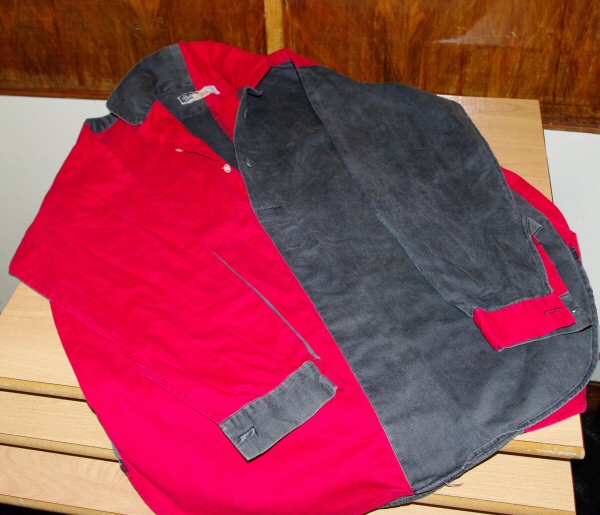 Sports shirt brought to the 2010 Dinner: image source Haslam
---
If you have other uniform items that may be of interest to the archive please first email a good digital photo of each one to the editor - contact
page updated 6 Oct 16